Heads up! You were redirected here because Little Royal Framing & Gallery is a part of the Old Strathcona e-gift card program.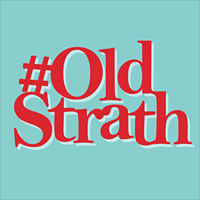 Old Strathcona
PROMOTIONAL OFFER - Receive a 20% bonus on any Old Strath E-Gift Card that you buy between March 21 - March 31, 2018
Buy $25 and receive a $5 bonus
Buy $50 and receive a $10 bonus
Buy $100 and receive a $20 bonus
Buy $250 and receive a $50 bonus

Finding the perfect outfit at a chic boutique, sipping and socializing on a summer patio and enjoying world class festivals, entertainment and live music are just a few of the incredible experiences that you will have in Old Strathcona and on Whyte Avenue. The Old Strath e-Gift Card makes the perfect gift for anyone local or visiting.
Electronic gift cards make great gifts. All you need to do is follow the steps above and the gift card is instantly redeemable at Old Strathcona. You can also personalize the card by adding text and choosing your favourite design! Our delivery services are great too; you can print, email, send by text message or send by Facebook!