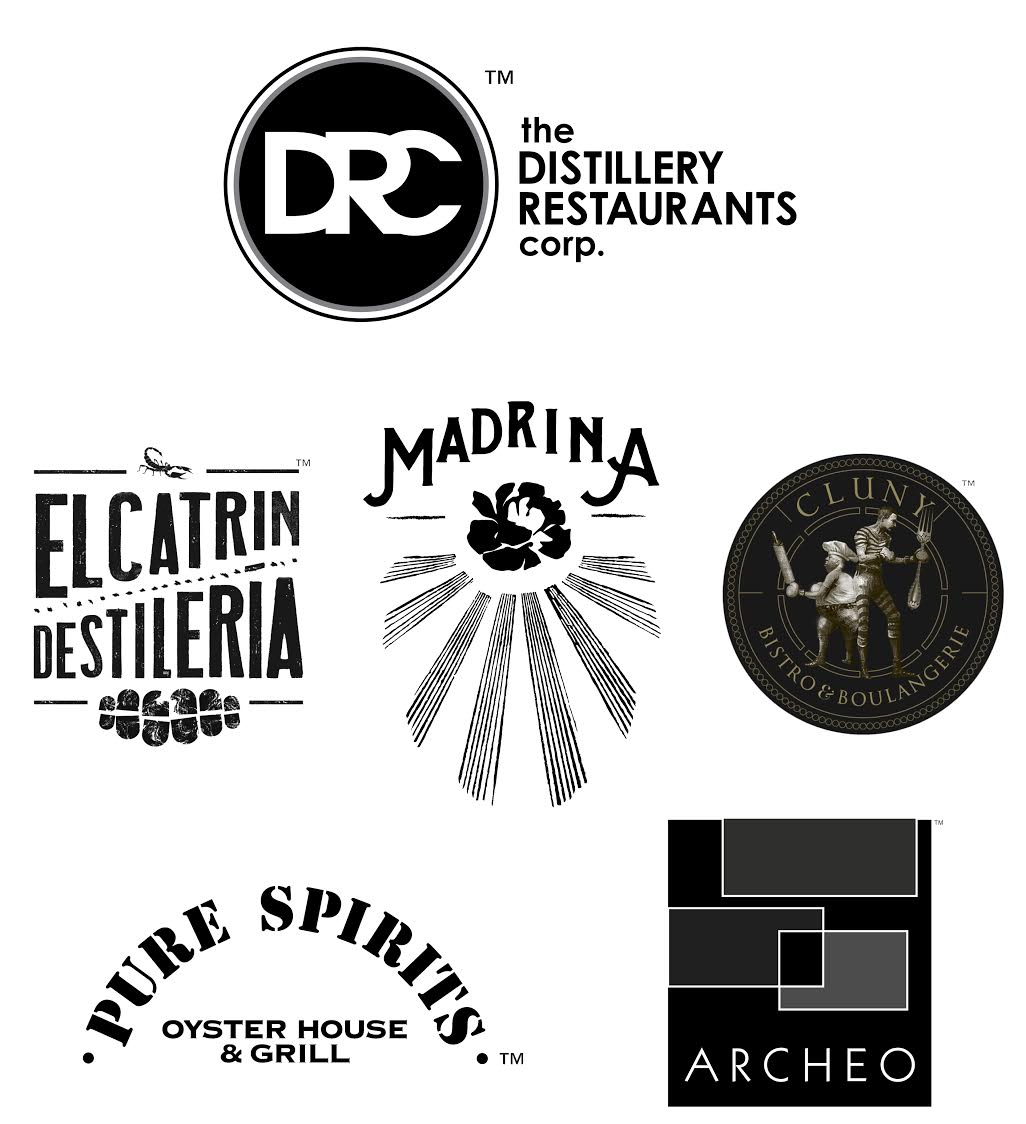 Distillery Restaurants Corp.
The Distillery Restaurants Corp. gift card can be redeemed at El Catrin, Madrina, Cluny Bistro, Pure Spirits and Archeo.
El Catrin Destileria - www.elcatrin.ca Boasting a sharing-style menu and one of Canada's largest mescal and tequila menus, El Catrin offers a unique experience and incredible atmosphere.
Madrina Bar Y Tapas - www.madrinatapas.com Focusing on seasonal products alongside authentic ingredients from Spain, Madrina offers a re-imagined tapas menu that marries innovation and whimsy with Barcelona classics.
Cluny Bistro & Boulangerie - www.clunybistro.com Modern French inspired food with a twist. Casual and fun with vibrant music and a breathtaking design; this is not your parent's French Bistro!
Pure Spirits Oyster House & Grill - www.purespirits.ca Continually recognized as one of the best places for seafood in Toronto, Pure Spirits has something for everyone.
Archeo - www.archeo.ca Italian inspired Canadian menu featuring upscale comfort food with seasonally selected ingredients.
All five restaurants are located in Toronto's Historic Distillery District. The Distillery District is a national Historic Site with an incredibly rich history. The site was once The Gooderham and Worts Distillery, and represents the largest and best preserved collection of Victorian Industrial Architecture in North America. An inspired blend of Victorian Industrial architecture and stunning 21st century design and creativity. The result is an internationally acclaimed village of one-of-a-kind stores, shops, galleries, studios, restaurants, cafes, theatres and more.
Electronic gift cards make great gifts. All you need to do is follow the steps above and the gift card is instantly redeemable at Distillery Restaurants Corp.. You can also personalize the card by adding text and choosing your favourite design! Our delivery services are great too; you can print, email, send by text message or send by Facebook!